Halloween Icons in Film
Halloween is just around the corner, so why not start planning the most chilling, spine-tingling and utterly grotesque costume you can imagine? A number of celebrities have starred in some of the most haunting movies of all time, so if you are looking for inspiration check out the blood-sucking, night-prowling characters they played.
1. Robert Pattinson as Edward Cullen
Edward Cullen Image Credit
Transform yourself into a terrifying vampire, just like Robert Pattinson in the supernatural romance fantasy film Twilight. The sinister, pale look seemed to work for Edward Cullen who sent ladies everywhere into somewhat of a frenzy, so if you are hoping to find love, this may be the answer.
2. Johnny Depp as Edward Scissorhands
Edward Scissorhands Image Credit
Shock everyone this Halloween by emerging as Edward Scissorhands, a character brought to life by Johnny Depp in the incredibly popular 1990 movie. Dye your hair black, paint your face white and go for an "I just got dragged through a bush backwards" hairstyle. You can buy specially made Edward Scissorhands gloves online, so get creative and look the part.
3. Heath Ledger as the Joker
The Joker Image Source
Why not honour the work of the late Heath Ledger by turning yourself into the evil Joker from The Dark Knight. Get hold of some face paints to make your eyes black, your skin white and your lips red before slipping on a bright purple jacket. Curl you hair, perfect an evil laugh and carry around a joker card with you all night. Awesome.
4. Robert Englund as Frederick Charles Krueger
Freddie Krueger Image Credit
Terrify all who dare cross your path by dressing up as the disfigured dream stalker Frederick Charles Krueger made famous by Robert Englund. Buy yourself a Krueger mask online, don a red a green striped jumper and put on a brown fedora hat. Finish the look with a metal-clawed brown leather glove and you are good to trick-or-treat.
5. Tim Curry as Dr. Frank N. Furter
Dr. Frank N. Furter Image Credit
Halloween would not be the same without someone dressing up as pansexual mad scientist Dr Frank N. Furter from the Rocky Horror Show. Dress up in suspenders and beads before introducing yourself as "a sweet transvestite from Transsexual Transylvannia". Sound weird? It is - but that's all part of the fun and this role was once played by the legendary Tim Curry.
6. Anthony Hopkins as Hannibal Lecter
Hannibal Lecter Image Source
Get hold of a face mask and straight jacket and walk around as Hannibal Lecter for the night. A famous cannibal portrayed by Anthony Hopkins in The Silence of the Lambs and Hannibal, this character will creep people out to the core. The famous quote "I'm giving very serious thought to eating your wife" is sure to get people riled and is the perfect line to use on a spooky Halloween night. Cringe.
7. Helena Bonham Carter as Bellatrix Lestrange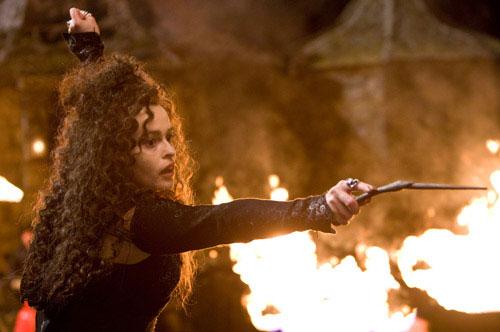 Bellatrix Lestrange Image Source
If you are a massive Harry Potter fan, why not turn into the female Death Eater Bellatrix Lestrange as played by the wonderful Helena Bonham Carter. Don a long, black dress, wear a curly black wig and make sure your eyes look black and sunken before acting paranoid and mentally unstable all evening.
8. Alan Rickman as Professor Snape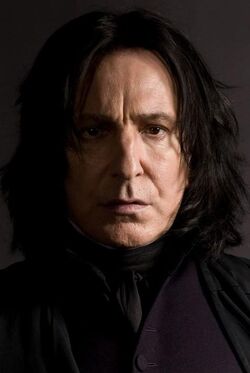 Severus Snape Image Source
Become one of Harry Potter's most dark and devious characters by turning yourself into Professor Snape. Dye your hair black, wear a long black cape and perfect that cold look in your eye so brilliantly performed by the legend that is Alan Rickman.
9. Jeff Goldblum as The Fly
The Fly Image Source
Turn into a creature that is neither human nor insect just like Jeff Goldblum did in the 1986 science horror film The Fly. Believe it or not, there are some brilliant fly costumes online and you can tell your friends of how you accidentally merged with a household fly during a teleportation experiment.
10. Sarah Jessica Parker as Sarah Sanderson
Mary, Winnie and Sarah, Hocus Pocus Image Source
If you have ever seen Hocus Pocus, you will know that it is one of the best Halloween movies of all time, so why not transform into Sarah Sanderson played by Sarah Jessica Parker? Buy a long blonde wig, don a gothic dress and black-up your eyes before walking around with a broomstick. If you have two other friends who want to join in the fun, they can become the other two witches Winnie (played by Bette Midler) and Mary (played by Kathy Najimy).
Scare all your friends and relatives this Halloween with a truly convincing costume.